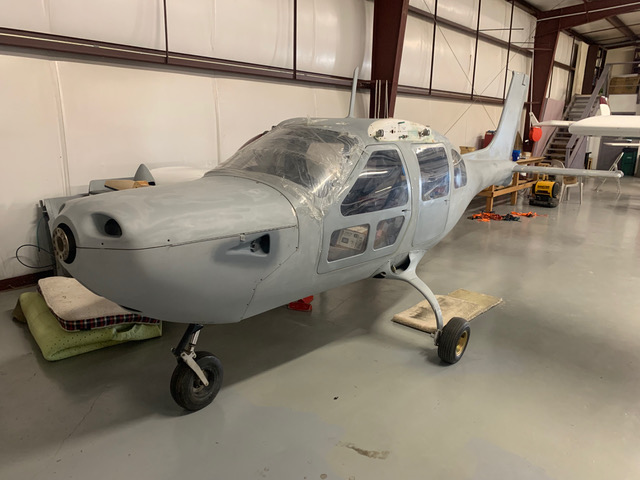 SOLD 2001 Jabiru J400 4 Seat Kit
2001 Jabiru J400 4 Seat Kit
2001 Jabiru J400 S/N:18 Jabiru 3300 S/N 33A168

Mostly built with excellent construction logs. Wings have been mounted, Ailerons and Flaps mounted to wings, Rudder and Elevator mounted, control cables routed. Much of the wiring and plumbing is complete. Doors installed, Landing gear installed, Instrument panel has some components.
The workmanship is very good. The fuselage and surfaces are primed and very little work needed before paint.
Panel Equipment: Dynon D180, Dynon HS34, Microair 760, Apollo SL70, Apollo SL30, PMA 7000B Dynon and Microair units look new. Others used. The cylinders, have beed boroscoped and are clean. J3300 Gen 1 Engine never run. Sterba Fiberglas Wrapped, Wood Prop. Fiberglass Prop Spinner.
$39,000