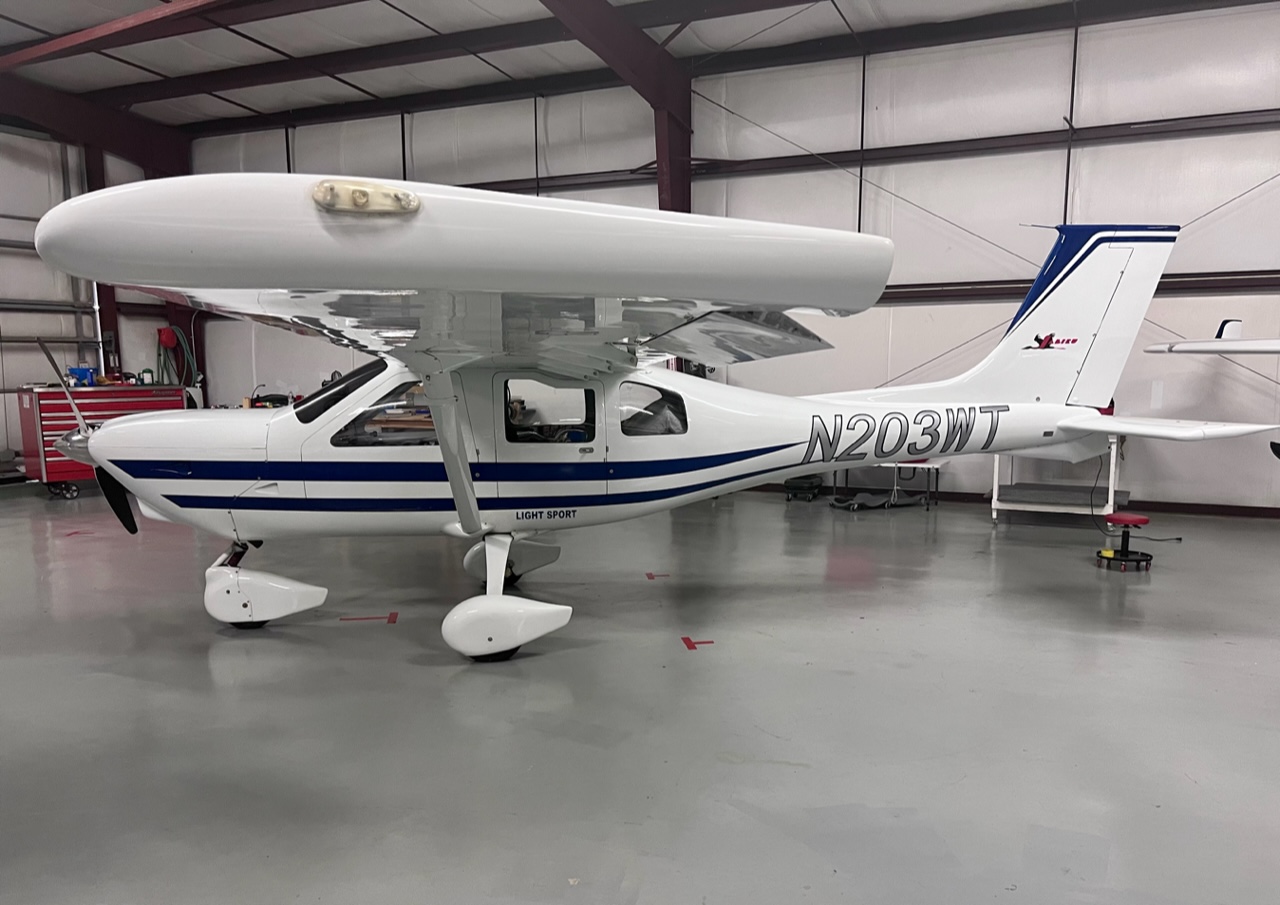 2007 Jabiru J250-SP   N203WT SN: 456. Engine 6 Cylinder, 120 HP SN: A2545
2007 Jabiru J250-SP N203WT S/N: 456 Engine: 3300A S/N A2545
Night VFR with Nav. Dual GRT Displays: Sport SX, Sport WS. 2 axis Auto Pilot. Ready for Cross Country Flying!!!
Garmin SL30 Nav/Com, Garmin GTX 327 Transponder, PM1000 Intercom. ADSB Out. Back-up Analog airspeed and altimeter! Electric flaps. 12 volt power plugs. Landing, Nav & Strobe light package.
Tinted windscreen and door locks on all 3 doors. Interior in excellent shape – handsome grey tweed with blue and red accents on seats and side panels, with map pockets. Grey carpet and headliner.
White and cobalt blue exterior. Wheel pants in great condition. Matco wheels & brakes. New main gear tires. Sensenich wood prop 60ZK53 well maintained and in very good condition.
Portable Oxygen bottle, Canopy Cover, Tow Bar, Wheel Chocks, Solar battery maintainer (for trips with no electricity), booster seat and many extras… Always hangared.
Very meticulously maintained – good service records and aircraft documents.
Certified Pre-Owned. 787 TTAF; 277 hours on smooth and cool running Gen 3 engine.
$79,900