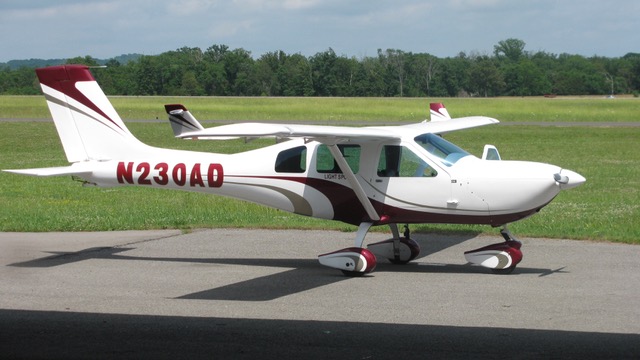 2014 Jabiru J230-D N230AD S/N: 848
2014 Jabiru J230-D   N230AD    S/N: 848    Engine J3300L  6 Cylinder 120 HP  S/N 33L-117
8.4″ GRT Sport SX EFIS PFD w/ Synthetic Vision, Terrain & Internal GPS, moving map. GRT EIS Engine Monitor integrated to Glass Display. Two Axis Auto-Pilot with Vertical Commands. Trig TC91 radio w/ intercom. Trig TT22 Mode S Transponder with Extended Squitter – 2020 Compliant. Sky Radar D-2 ADS-B receiver. Weather and Traffic on screen.
Three 12 volt power plugs. RAM ball mount. ACK ELT – 406 MHz with GPS positioning. AeroLed Wingtip Nav/Strobe Lighting. AeroLed Microsun Landing & Taxi Lights with Wig Wag.
Charcoal leather seats with grey interior and carpet. Always hangared. Custom Maroon 'Tennessee Wave' Paint Scheme on White with Ingot Silver accents. Low Time, Gen 3 Jabiru 3300 with roller cam. Condition Inspection due July 2024. ELT Battery expires 2028. Brakes and tires in great shape, all fuel lines replaced!
Certified Pre-Owned. Under 300 hours Total Time.
Now Available $99,000
---