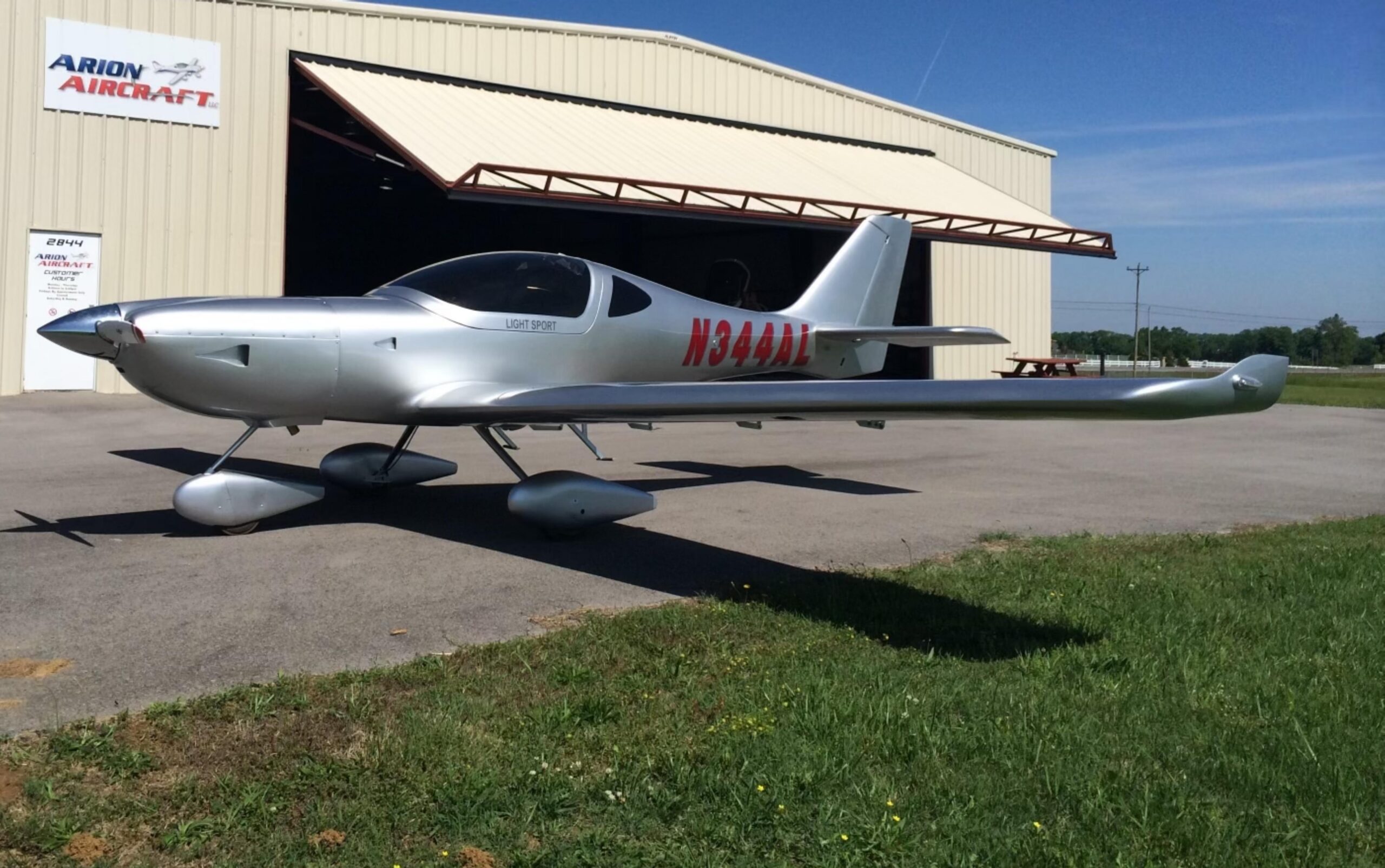 2015 LIGHTNING LS-1 N344AL SN: 173. 120 HP
2015 Arion Lightning LS-1 SLSA – Factory Built N344AL SN: 173 Engine J3300 6 Cyl. 120 HP

LOW TIME. Very nice, clean and well cared for Night VFR Lightning LS-1.
8.4ʺ GRT Sport SX EFIS PFD w/ Synthetic Vision, Terrain, Internal GPS, moving map, with back- up battery. Two Axis Auto-Pilot with Vertical Steering. Garmin GNC 255 Nav Com, Garmin GTX 327 Mode C Transponder – ADSB In/Out 2020 Compliant. Weather and Traffic on screen. PM1000 Intercom. Back -Up analog Airspeed Indicator, Heated Pitot tube, HACman mixture control, Electric Elevator Trim. ACK E-04 ELT – 406 MHz with GPS positioning..
Boarding Steps on pilot and co-pilot sides, Wingtip Nav/Strobe/Position Lighting, Landing & Tax lights. Two tone seats with grey interior and carpet. 120 HP, 6 cylinder, Jabiru Gen 3 roller cam, S/N 33A2692 Always hangared. Custom "solid silver" paint scheme. 89 Hours Total Time. Annual due May 2024.

$89,900