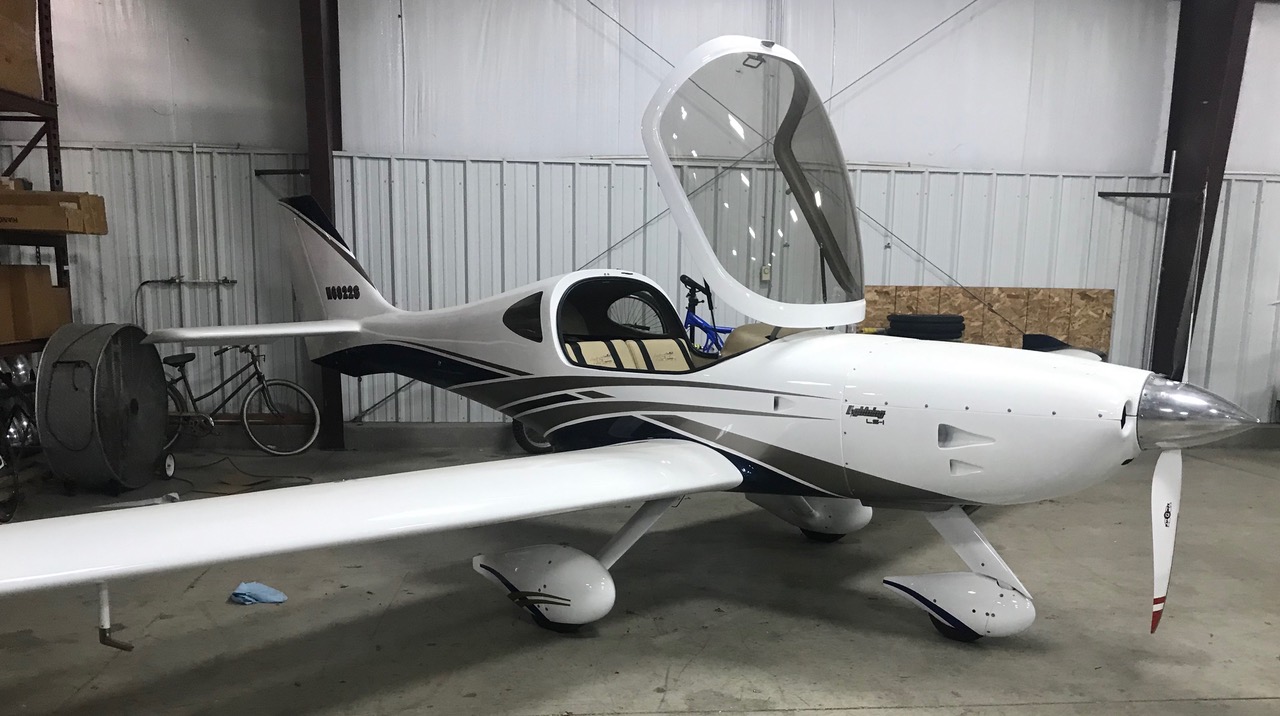 2021 Arion Lightning  LS-1  N6822S   S/N: 192  Gen 4 A2957
2021 Arion Lightning. Dual 10" Dynon Skyview HDX, Hi-Definition Touch Screen displays with internal GPS, Traffic and Weather on screen, ADSB In/Out Dual Com, 2 axis Auto Pilot, Pitot Heat, Intercom, Music jack, Night VFR. Custom Tan and Beige interior with Embroidered seats, sides and rear panels. Fully carpeted. Hooker 4 point harnesses Left and Right.
6 cylinder, 120 HP Gen 4 engine. J3300 Gen 4 engine.  Sensenich Hi-Performance ground adjustable Carbon Prop with Stainless Steel Leading Edge, and Polished Aluminum Spinner. Exterior: "Extreme Strike" paint scheme – Metallic Patriot Blue with Ingot Silver accent. Built at Arion Aircraft, Registered E-AB.  Inspection 10/22 Hobbs 69.3 hrs. Total Time.
Always hangered.
$119,900